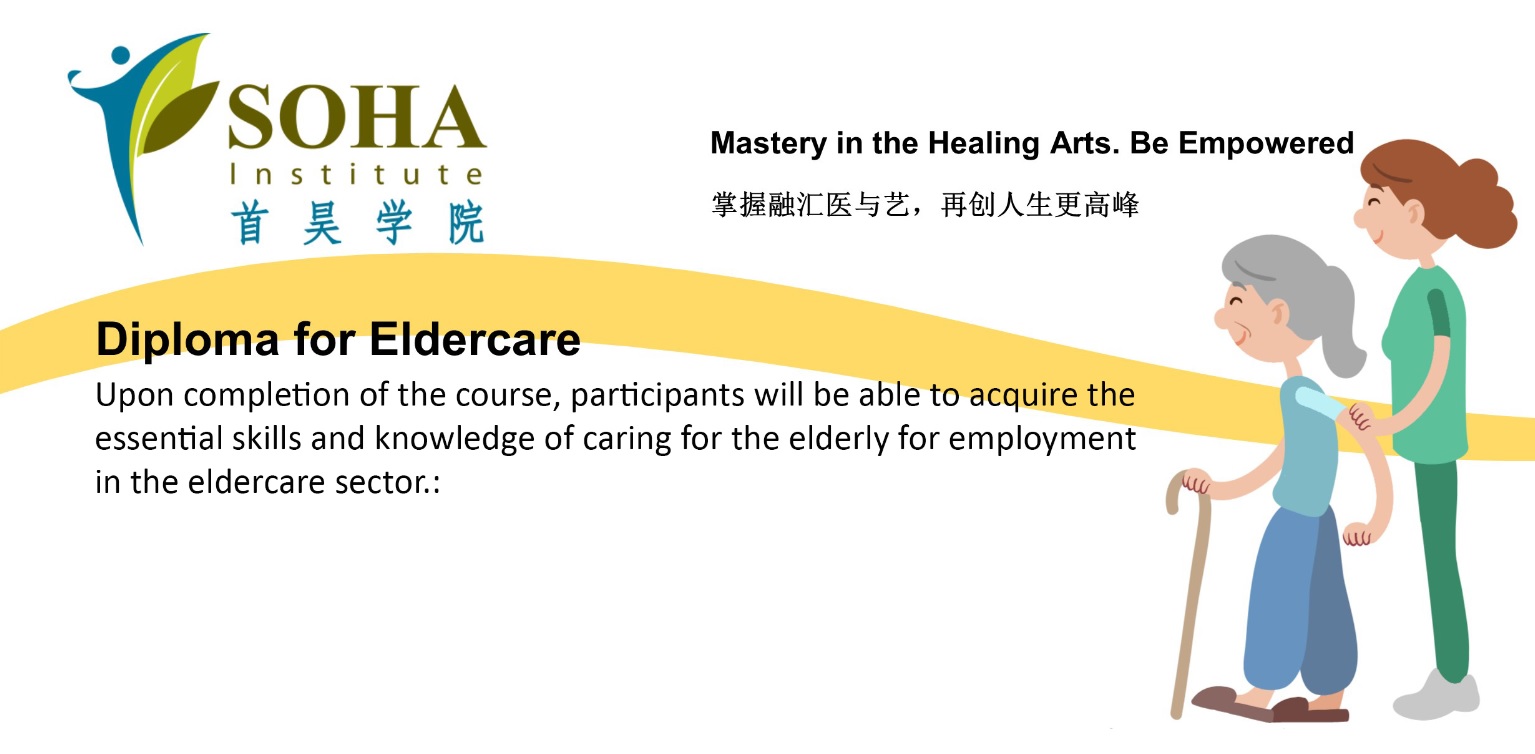 Diploma for Eldercare

Upon completion of the course, participants will be able to acquire the essential skills and knowledge of caring for the elderly for employment in the eldercare sector.

Admission Requirements:

 
At least a GCE N level or equivalent or pass SOHA Institute's entrance language test
Mature candidate with a minimum of 2 years working experience
Pass a skills test for related caregiver certificate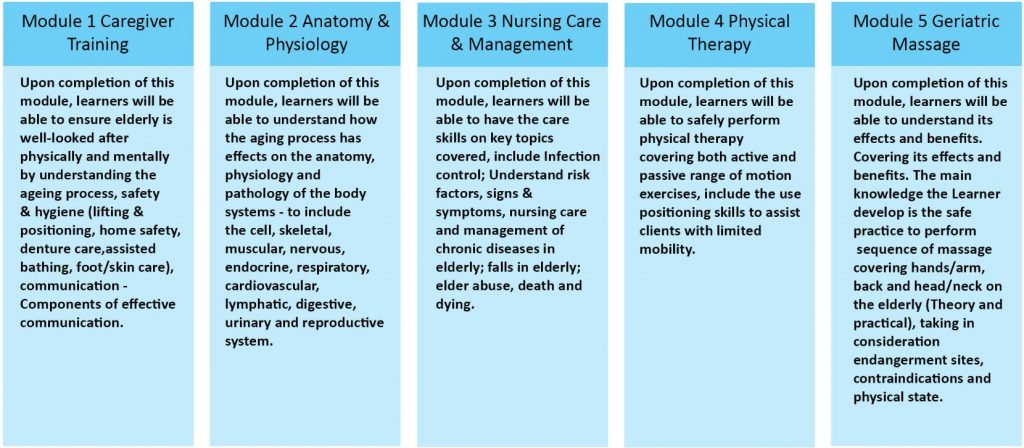 Course duration: 180 hours
Course Fee: $2,200
Registration Fee: $50 (non-refundable)
Monthly installment plan available: $200/month (Total of 14 installments)
Assessment & Grading – MCQs, practical and written assignment
Pass (50-74%)
Merit (75-89%)
Distinction (90% and above)
For interested participants, please complete the course registration below. Selecting the Course "Diploma for Eldercare" and we will reach out to you on the course confirmation.