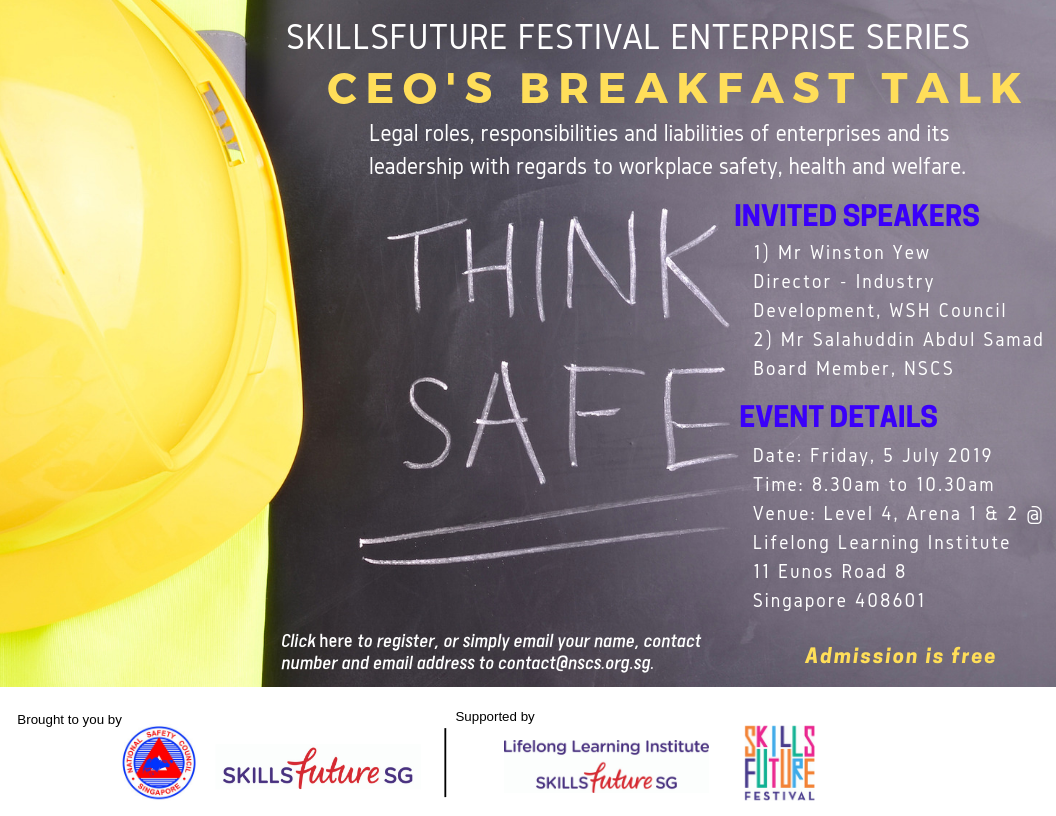 CEO's Breakfast Talk – Workplace Safety, Health & Welfare
In conjunction with the SkillsFuture Festival 2019, the National Safety Council of Singapore (NSCS), in partnership with the Lifelong Learning Institute (LLI) will be holding a Breakfast Talk for SMEs CEOs.
Invited Speakers:

– Mr. Winston Yew, Director – Industry Development, WSH Council
– Mr. Salahuddin Abdul Samad, Board Member – NSCS
Description
To showcase the legal roles, responsibilities and liabilities of enterprises and its leadership with regards to workplace safety, health and welfare.
Objective
To increase the awareness of employers on their legal roles and responsibilities with regards to workplace safety, health and welfare of employees.
Benefits Include
~ Increased awareness on legal responsibilities and potential liabilities of enterprises, employers and their leadership.
~ Improved workplace safety and health practices.
~ Avoidance of any undesired incidents at the workplace.
~ Avoidance of any potential legal prosecution by the Authorities.
~ Improved business performance, productivity and reputation.
Jointly organised by:
Join us at the seminar by completing the registration form below:
Registration is compulsory.